Pre Auction Event – Property Question Time Permitted Development: Class MA Explained
WELCOME TO THE PROPERTY QUESTION TIME EVENT DISCUSSING
Permitted Development: Class MA Explained
By MIDAS PROPERTY GROUP & AUCTION HOUSE LONDON
Details about your host Midas Property Group
Midas Property Group (MPG) is a property consultancy business based in North London.
MPG organise events for Landlords, Investors and Developer.  The events are organised in partnership with local London Boroughs, MPG has worked with the following Boroughs:
London Borough of Brent
London Borough of Harrow
London Borough of Barnet 
London Borough of Havering 
London Borough of Redbridge
London borough of Lamberth 
Please do not hesitate to contact MPG if you are considering selling or acquiring any type of properties or development sites across the UK.Info@midaspropertyGroup.co.uk
07454 753318 Agenda
10:00am – Midas Property Group
10:15 am Sponsors Introduction
10:30am Presentation from Speakers
11:05-12:00pm Live Question Answer Session
12:00pm Post Event Networking and Thank You
12:00pm LIVE Property Auction Hosted by Property Question Time
Please note this event will be streamed LIVE on zoom. Please check your emails you have registered with for Zoom Registration Details.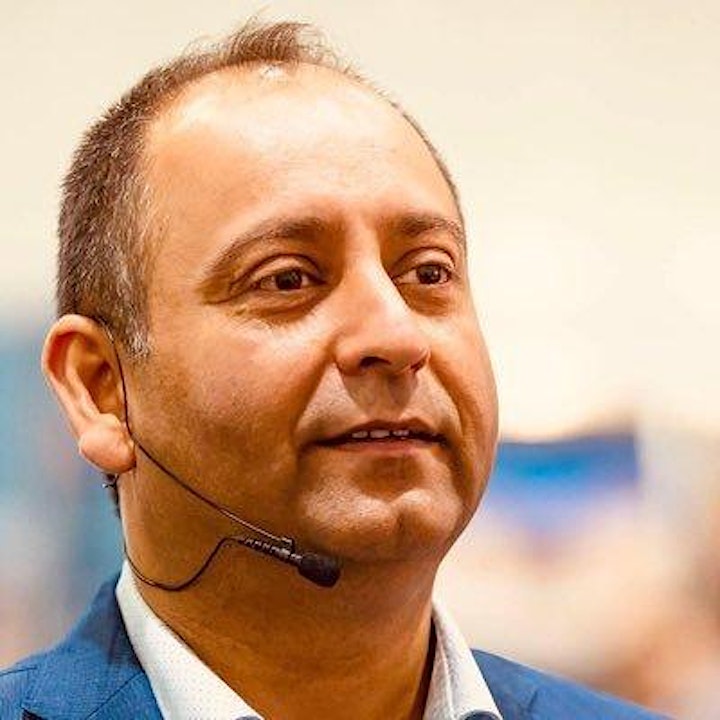 Guest Speaker Kam Dovedi
Property Investor | Developer , Author and Entrepreneur
Kam has over 29 years of property experience. He is regarded as one of the UK's most influential and most respected property investors and developers because of how active he is in the UK Property market.
But it wasn't always like that. He grew up in one of the poorest areas in East London, and his circumstances motivated him to escape from life that many people were stuck in.
Fast forward to today and Kam has implemented and still does implement a variety of property investing strategies successfully, such as: buy to lets, HMOs, Serviced Accommodation, Permitted Developments, New Builds, and Commercial Conversions, which means he has built up a significant multimillion-pound property portfolio.
He now uses his knowledge, experience and contacts to help other investors and developers (both new and experienced) to take their property investing to the next level.
We are pleased to have Kam as our guest speaker on Property Question Time.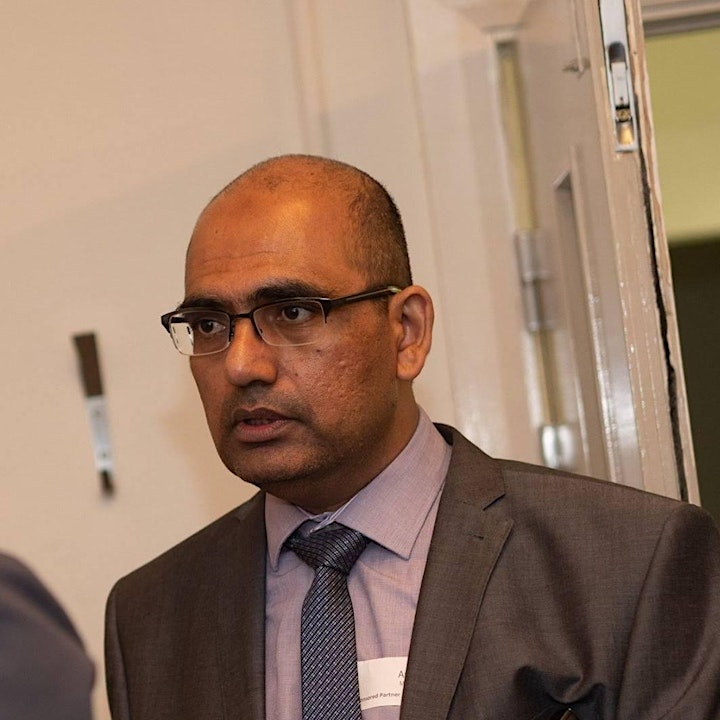 Guest Speaker – Anjum Mehmood

Architectural Design & Planning Consultant
& Property Investor and Developer | Director of Anjum Designs Ltd.
Anjum is an architectural designer and planning consultant with more than 10 years of experience of new built residential projects. I assist property investors and developers to deliver new houses & apartment schemes. To date I have delivered scheme from few houses to development of 48 apartment in Birmingham, Solihull and surrounding areas.
Anjum provides full design support which includes design development and securing full planning and building regulations approvals.
Find out more about Anjum as he joins us on the Property Question Time Panel.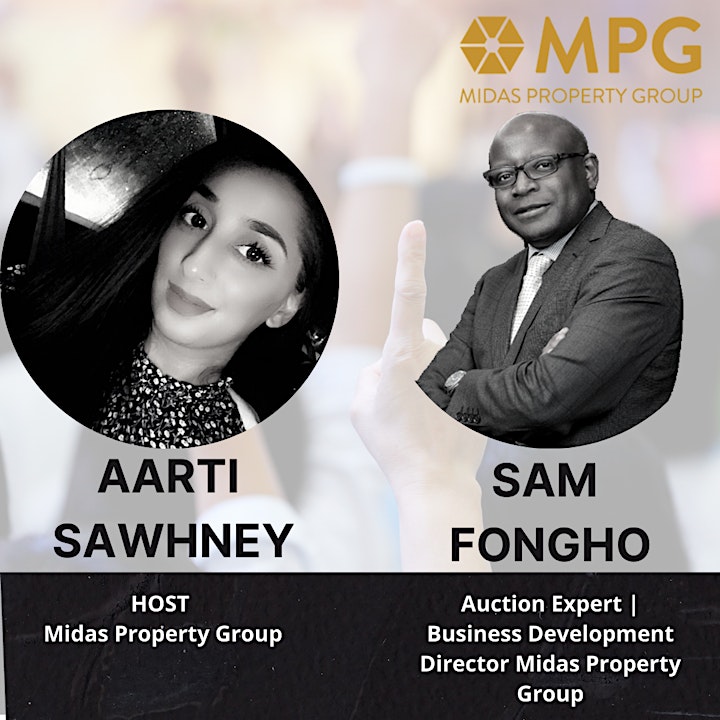 Hosts
Sam Fongho – Business Development Director and Auction Expert
Aarti Sawhey – Co Hosting Property Question Time
Sam has over 16 years of property experience, he is now very recognized in the private property investment circles in London.   His areas of expertise include; Property Auctions, HMO, Property Development, Networking events, Service accommodation etc.
Sam advises many international clients on property investments in UK from simple residential investments to investments in developments. As well as advising on the buying and selling of property on behalf of clients Sam's ethos is to provide excellent aftercare service. Midas Property Group (MPG) is a property consultancy business based in North London.  MPG organise events for Landlords, Investors and Developer.
To speak to Midas Property Group to buy or sell your property at auction please contact Midas Property Group on 07454 753318
Info@midaspropertygroup.co.uk